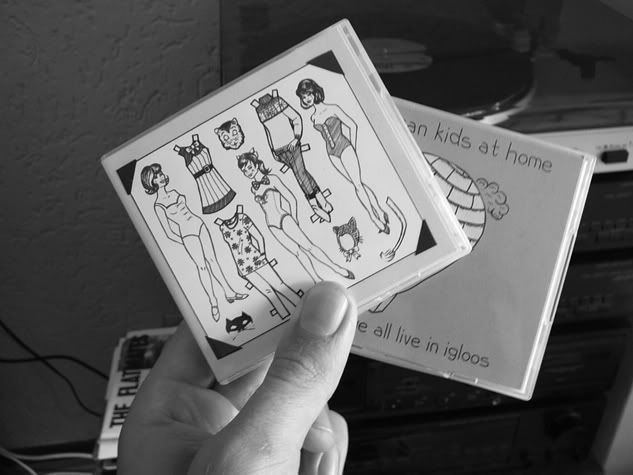 I'm sure most of you are already aware of this, but
WeePOP! Records
might be the cutest label around at the moment. Just look at those little CDs! Handmade covers and all. You can't really see clearly, but I'm actually holding the
Summer Cats
's
Passion Pop
EP and the
Mexican Kids At Home
's
When we all live in igloos
EP. Both still on sale, both great.
WeePOP! are on the verge of releasing their first vinyl 7" for
One Happy Island
's
Secret party the other party doesn't know about
EP. It's scheduled for next month.
Download
(Mediafire)
1. Summer Cats - Burnt toast
2. Mexican Kids At Home - Start a one man band!
3. One Happy Island - Potential