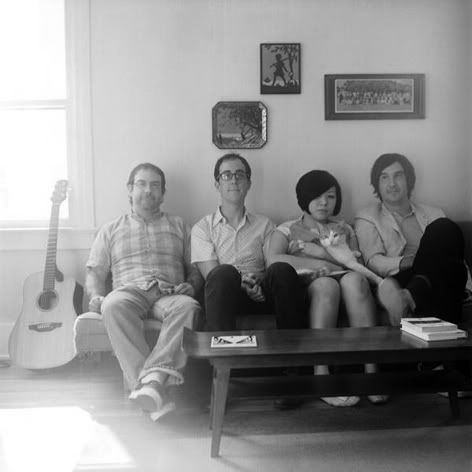 The Tartans are a new band from Los Angeles with two great 7" singles out at almost the same time right now:
My baby doesn't care for you
on Cloudberry and
Cats of Camerford
on Yay! Records. The four Tartans play catchy jangle pop in classic indiepop style with boy and girl vocals. Indeed, nothing extremely groundbreaking, but who cares a lot about that? It's summertime and The Tartans are fun!
Myspace.com/thetartans
Cloudberry
Yay!