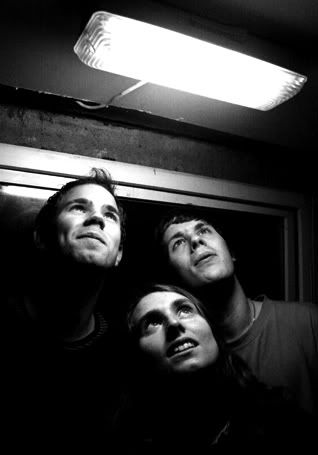 I'm so late with writing this. A couple of months ago I read
Sam's interview
with
Standard Fare
. It was a little while after their 7" split with
Slow Down Tallahassee
had arrived, I think, but I was in the middle of moving into a new house and everything, and there was no time. It's months later now, and the wires of my record player still haven't found an outlet in the house. Shame on me.
But anyway. I started listening, via this wonderful internet thingy, and I fell in love. And that's the only reason for this post here right now: to share the love. Better late than never. I don't feel like I need to add anything. Download the song below, listen to some more on
last.fm
or on their
myspace
, and read the aforementioned interview if you like.
You can still buy the single at
Thee SPC
The band also have a track on
Life Has It In For Us
, which you can order
here
.
Download
(Mediafire)
1. Standard Fare - Philadelphia